Support, Service, and Maintenance
24/7 365 We've Got You Covered
24/7 Support, Service, and Maintenance
What sets CGL Electronic Security apart from other security integrators is having the best trained, capable people committed to exceptional support, service, and maintenance. Our customized maintenance contracts are flexible options that deliver the most cost-effective array of services and support. At CGL, our technicians are trained better, supported better, and travel with the inventory they need to perform at the level as our clients'.
Our team will be happy to explain the various support, service, and maintenance plans that include priority call response, preventative maintenance, software updates, and firmware upgrades.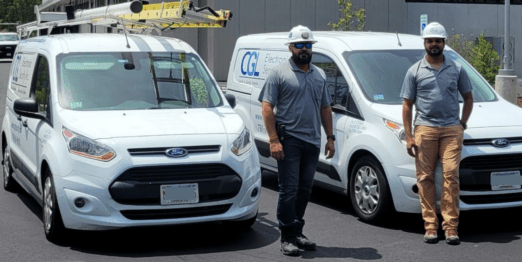 Dedicated Service Department
Design and installation are only the first steps of the security system lifespan; at CGL Electronic Security, we believe in forging longstanding, quality partnerships with our clients. Ensuring your security system remains fully operational is our primary concern. We continually invest in the formation and training of all our employees, ensuring that they have the tools and knowledge necessary to provide an exemplary service to our customers.
Our dedicated service department, not just an on-call technician can support our customers better, plan better, and deliver the quality of service you deserve. In addition to that, our service department is available 24 hours a day, 7 days a week, with continuous live person coverage. At CGL, we've always got your back.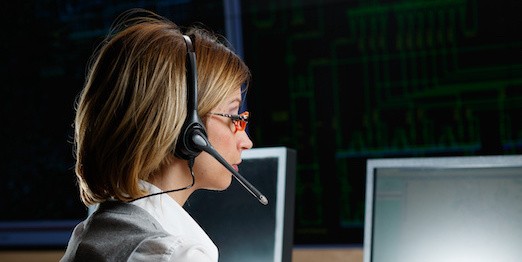 24/7 Support Services
CGL Electronic Security has you continuously covered, day and night. Even the best equipment can malfunction at times, and, in those rare instances when it does, we are on hand 24 hours a day, 7 days a week. CGL technicians are certified by our manufacturers, resulting in a highly capable team armed with the knowledge to handle any situation.
Additionally, CGL can troubleshoot your system remotely, resulting in a more expedient and cost-effective service. We have a dedicated service line you can call at any time to assist in an emergency, and a team of qualified experts ready to help.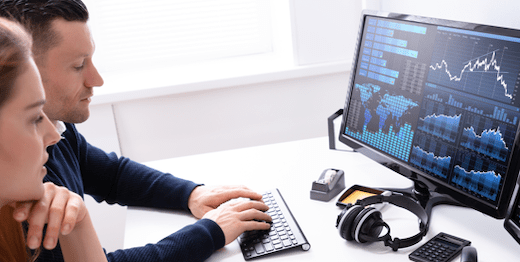 Service Call Tracking
Once system installation is complete, CGL's Electronic Security Service Management System manages every aspect of systems service needs. Our service tracking system maintains comprehensive records of every aspect of your system: inventory, warranty status, service dispatch, and more.
Our technicians are always connected, updated, managed, and monitored every step of every service call. We register calls in real-time so that we always know what is happening when it is happening, and where. This unique management tool also provides real-time assessments and overviews of all service requests, facilitating our job of keeping your system at peak performance.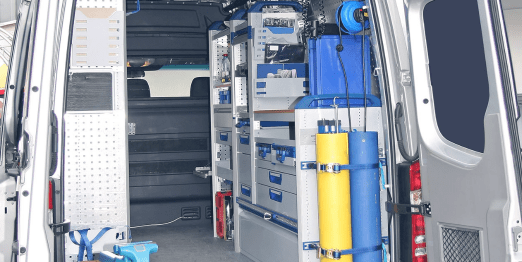 Mobile Inventory
CGL Electronic Security has service vans that are more like mobile warehouses, fully stocked with control panels, card readers, cameras, lenses, and power supplies, ready to ensure swift and effective resolution of any service disruption.
By dispatching each of our technicians with the right tools and up to $10,000 of inventory, we can replace or repair even the most sophisticated equipment malfunctions.
CGL is a trusted and knowledgeable security systems strategic advisor. Thanks to our hard-working, exceptionally talented team, along with our unwavering commitment to outstanding service, we have come to be regarded as the leading security systems integrator in the region.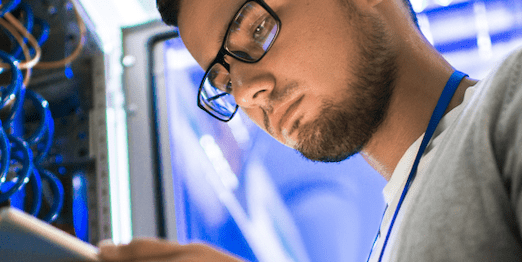 System Health Monitoring
Managing your security system's platform can be time-consuming, costly, and complicated – that's why it's essential to partner with an expert integration company. At CGL Electronic Security, we implement advanced technology that monitors the health of your security system allowing us to resolve problems as soon as they occur but also helping avoid potential security breaches and or system failures.
Our health monitoring is a multifaceted alert mechanism that keeps you aware of the status of your security system platform at all times. Now you can be notified of hard drive usage, condition, and temperature failures, as well as event log warnings and errors. We also monitor the health status of video surveillance and access control systems to ensure everything operates as it should.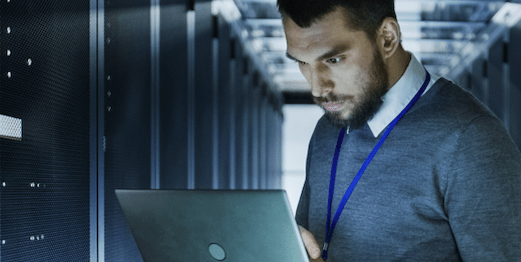 IT Expertise
At CGL Electronic Security, our engineers, project managers, and technicians are experts in their field, with decades of IT experience in security systems integration. We have the know-how and proven competence to ensure seamless integration of your security system at every stage of the project, from design to implementation. Additionally, we offer lifetime assistance in the event of any unexpected technical fault.
A successful IT strategy requires attention to detail and the ability to support our clients every step of the way. Our commitment to continued training and investment in the best technology and equipment reflects in our highly skilled team of technicians capable of installing the most complex systems. Our manufacturing partners trust CGL to install the most challenging and intricate security systems.
In the era of the internet of things, it is imperative that our technical staff is well versed, not only in the security systems and equipment they install but in the various communications methods that can be employed. We recognize that our staff needs to be cross-trained in IP networking. Today's systems are not about stringing a cable from point A to point B; it is about being able to monitor and control security systems in facilities halfway around the world.