CGL Electronic Security
New England's Most Trusted Electronic Security Integrator
CGL Electronic Security – Our History
CGL Electronic Security is a nationally ranked security system integrator founded in 1998 with a vision; to deliver outstanding security system integration services to customers with widely differing needs in various industries. We never lose sight of that goal and are proud to say that our commitment to customer service continues to drive forward our business mission today. In fact, by placing the customer at the center of all that we do, CGL has evolved into New England's leading independent security system integrator.
Headquartered in Westwood, Massachusetts, our team of insightful and hardworking professionals knows precisely how essential security is to your success. At CGL Electronic Security, we don't just install your security systems; we help solve your business problems. From start to finish, initial vulnerability assessment, right through to continued support and tailored maintenance contracts, we are with you every step of the way. We have repeatedly demonstrated our strength in forging solid and secure relationships with clients, many of whom have trusted in our services since our operations began. 
We achieve our commitment to exceeding expectations through our associates' dedication, hard work, and positive attitude. At CGL, we pride ourselves upon fostering an environment that openly encourages teamwork and interaction between all company personnel.
Senior management openly collaborates daily with all associates, resulting in a corporate culture of transparency and trust; and the delivery of superior service every time.
Being the best at what we do is our daily motivation to focus on constant improvement and growth. We reinvest in our facilities, equipment, and the continued training and education of our associates. Our investment results in an enviably high retention rate; many of our employees have been with us since the day we opened our doors.
Our extensive and diverse customer base, developed over the years, is a further testament to our expertise in electronic security integration and commitment to long-lasting relationships. CGL Electronic Security has installed and provided services for many of New England's leading Colleges and Universities, as well as more than 500 businesses, including some of the region's largest Biotechnology and Pharmaceutical companies, Commercial Property Management firms, Financial institutions, and Healthcare facilities.
As the security industry advances at lightning speed, CGL remains at the forefront of technological expertise without losing sight that customer service is our number one priority. 
CGL Electronic Security – Our Leadership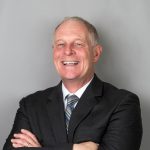 Ronald Ludvigsen
President
Get To Know Ron
As President and founding partner, Ron is primarily responsible for managing the strategic growth and overall direction of CGL's business operations. Ron received his Bachelor of Science degree in Electrical Engineering from the Wentworth Institute of Technology in Boston. He is a proven expert in Integrated Security Systems, having practiced as an Applications Engineer for several years. Before founding CGL, Ron spent five years as the Northeast Regional Sales Manager for Software House.
One of Ron's many achievements included doubling the total sales volume of his territory. In two consecutive years, 1996 and 1997, Ron was awarded the North American Regional Sales Manager of the Year. Entering the industry as Director of a Security Division for a major electrical contractor, Ron was responsible for creating and managing the security division from the ground up. He successfully raised the new division's sales to a volume of $2.5 million in just three years.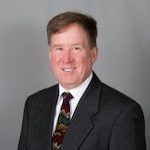 James Gallagher
Vice President
Get To Know Jim
Mr. Gallagher has more than 30 years of experience in the security industry. As Vice President and a founding partner of CGL, Jim is responsible for overseeing all engineering and technical aspects of client integrated Security Management Systems. Jim received his Bachelor of Science degree from Northeastern University's College of Criminal Justice and spent seven years as the Manager of Applications Engineering at Software House.
He was a vital member of the design team for the highly successful C-CURE 800 System, and an integral part of the product management team throughout the development of the software. Jim traveled the world, providing expertise and assistance to some of Software House's largest customers, including airports, government facilities, and large banking institutions. His first position in the security industry was with Digital Equipment Corporation. At DEC, he worked for nine years performing several roles, from designing, implementing, and managing security management systems. As DEC's in-house Security Systems Consultant he was responsible for overseeing DEC's systems in more than 350 sites across the country. Mr. Gallagher is responsible for the design and implementation of such prominent integrated security projects as Reebok's world headquarters, Boston University housing, and Brandeis' campus-wide system.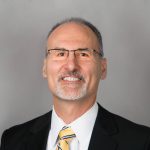 Tony Federico
Chief Operating Officer
Get To Know Tony
As Chief Operating Officer, Tony is responsible for the overall management of both service and administration at CGL. Before joining CGL, Tony was the Regional Director of Delivery Center Operations for OfficeMax where he worked for 15 years. During this time, he held the position of Delivery Center Operations Manager before being rapidly promoted to Regional Director in 1997. Tony's day-to-day responsibilities included overseeing 7 Delivery Centers, 200 million in annual expenses, 700 associates, and a fleet of 350 delivery vehicles.
His strong leadership and management skills helped to lay the foundation for OfficeMax's company-wide focus of delivering consistent customer-first service throughout all levels of the organization. Tony also developed multiple policies and procedures manuals for OfficeMax which are still in use today. Since joining the CGL family in 2007, Tony has proved to be a vital member of the team, resolute in delivering outstanding customer service.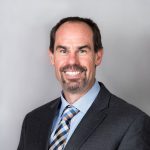 Brendan Cavanaugh
Senior Account Manager
Get To Know Brendan
As Senior Account Manager and a founding partner of CGL, Brendan is responsible for maintaining CGL's daily interaction with key customer accounts. Early in his career, Brendan worked for the Security Division of a large electrical contractor. He spent seven years as General Foreman and Project Manager, directing many large and complex security projects. Projects included Boston Police Headquarters, Johnson & Wales College, and the Rhode Island School of Design.
Brendan received his Massachusetts Journeyman electrician's license in 1989 and his Master electrician's license in 1991. He also holds a Master Electrician license in multiple states, as well as a Public Safety Contractor License and Alarm Systems Agent license. Brendan is a factory certified installer, administrator, and trainer for a vast number of security system industry manufacturers, including Panasonic, GE Security, Pelco, and S2 Security.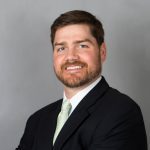 Mike McGuirk
Vice President of Sales
Get To Know Mike
Mike joined the CGL team in 2002. Working alongside the Operations and Engineering teams, Mike helped steer CGL towards the size and status we enjoy today. Mike received his Bachelor of Science degree from the University of Vermont.
At CGL Mike has been highly involved in strategic, complex sales such as Dassault Systemes, the Broad Institute, Simmons College, Boston University, and Waters Corporation. As Vice President of Sales, Mike is responsible for supervising all day-to-day company sales efforts and overall growth, and thanks to his outstanding direction, is responsible for CGL's consistent ranking amongst SDM magazine's Top 100 Systems Integrators in the United States.
CGL's dedicated team is ready and waiting to take your call. Contact us today to find out how we can protect your most valued assets.
35 Southwest Park
Westwood, MA 02090